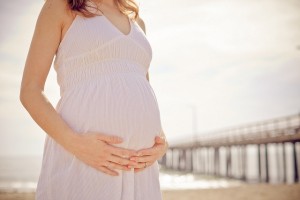 Pregnancy is a miracle, a time when a growing baby develops inside the womb and all manner of wonderful things occur. Despite this happy time, expectant mothers go through a variety of bodily and hormonal changes, which can all work together to make this supposedly happy time a bit of a challenge.
You will no doubt want to look back fondly on the time you were carrying your child, without remembering the aches, pains, and worry that plagued it. Here at Chatfield Chiropractic we understand how anxiety-ridden pregnancy can be, and we are committed to helping expectant mothers and their partners feel calmer and enjoy the time, with help and advice as standard. Our Sunbury chiropractors are just a phone call away, with an office also in Roxburgh Park, giving you the support that you need during this happy, but often worrying, time.
There is no way to totally eradicate worry during pregnancy, it's just a human instinct, a desire to protect your unborn baby at all costs, and if it is your first pregnancy then these worries are worse, because you simply don't know what to expect. Despite that, the aches and pains which sometimes occur due to a baby growing inside the womb can be alleviated with the right advice.
It is estimated that during pregnancy a woman will gain around 10-15kg on average, and this extra weight carried can put pressure on the sciatic nerves, cause the centre of gravity to shift, increase the possibility of falls, and on top of the hormonal changes that race around the body, you can understand why despite the happy expectation of a healthy baby at the end of it, pregnancy can be riddled with anxiety!
The key is extra caution and learning to adapt, and exercise is a good way to help strengthen the muscles and cut down on the possibility of falls and trips, whilst also keeping excess weight gain at bay. Discuss with your doctor before embarking on any exercise, but generally walking, swimming, or stationary biking are good options, which shouldn't exceed more than 15 minutes, and shouldn't allow your heart rate to go over 140 beats per minute.
On top of this, you need to adjust the shoes you wear. Don't wear heels, as this puts extra pressure on joints and will give you backache, whilst also increasing the chance of falls and trips; instead, swap to flats during this time.
Make sure you get enough rest, and make this your excuse to relax as much as possible! Make sure work stations in offices are ergonomically comfortable for you, as your needs will change during pregnancy as opposed to the general run of things, and try and avoid lifting if at all possible.
Despite the fact that pregnancy can be difficult, it is also a joyous time to remember for the right reasons. Call the practice now on Roxburgh Park (03) 9303 9952 or Sunbury (03) 9746 3977 to arrange an appointment if you are struggling with the physical effects of pregnancy, and let us help you embrace this time for the magical and wonderful event it really is.